Momentum Biennale
2023
In Search of Rainbows: Short film (9 min), rainbow flag, hammock hook
Homodagene: Performance (15 min), buttons, 8x2m banner
Documentation photos: Eivind Lauritzen (In Search of Rainbows), Ingeborg Øien Thorsland (In Search of Rainbows) and Jannik Abel (Homodagene)
The curators from the 12th edition of Momentum Biennale, Oslo-based collective
Tenthaus
, invited The National Jury to select two artists who applied for Høstutstillingen (The Autumn Exhibition) to take part of this year's biennial. Along with the work
SLAVA
by Polish artist Marek Mobocinski, the jury chose my works
In Search of Rainbows
and
Homodagene
.
Momentum Biennale was on view from June to October 2023. At the end of August, I performed Homodagene on the same weekend that Moss Pride took place.
Many thanks to The National Jury (Maya Økland, Stacy Brafield, Marius Moldvær, Åsil Bøthun and Gelawesh Waledkhani), Høstutstillingen's staff (Hanne Gudrun Gulljord, Jannik Abel, Dylan Gharadaghi, Maja Jansen, Emma Karlsen, Katrine Sviland and Hanne Mandelid), Galleri F15's staff (Eivind Karlsen, Truls Solerød Johnsen, Håvard Nilsen, Ann Kristin Traaen and Peter Dean), and also Tenthaus/Stefan Schröder, Tine Adler, Kaeto Sweeney, Runa Halleraker and Sofie Hviid Vinther for all the support.
In Search of Rainbows
was originally commissioned by Preus Museum and curated by Hilde Herming.
Homodagene
was originally commissioned by Bergen Kunsthall and curated by Nora-Swantje Almes.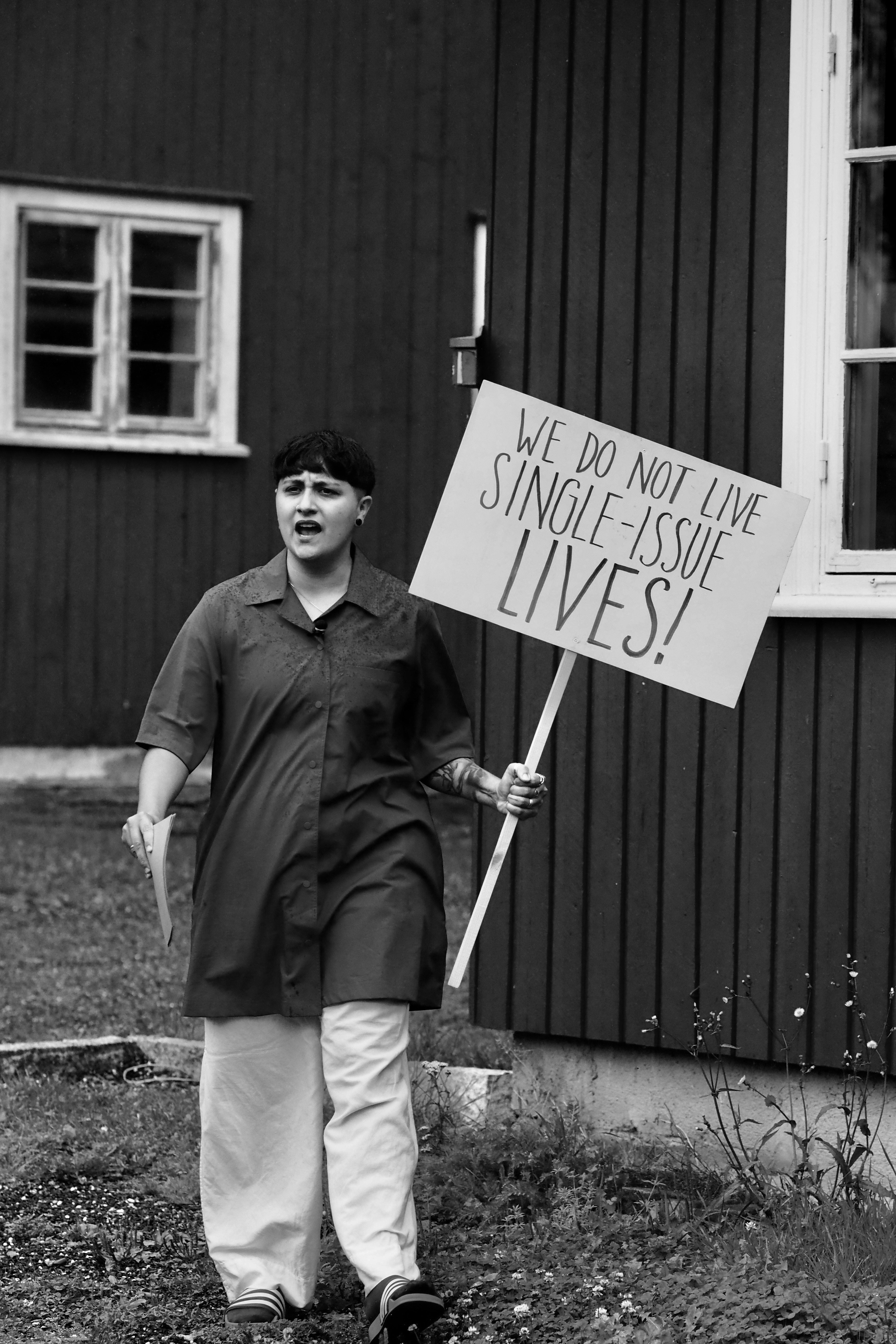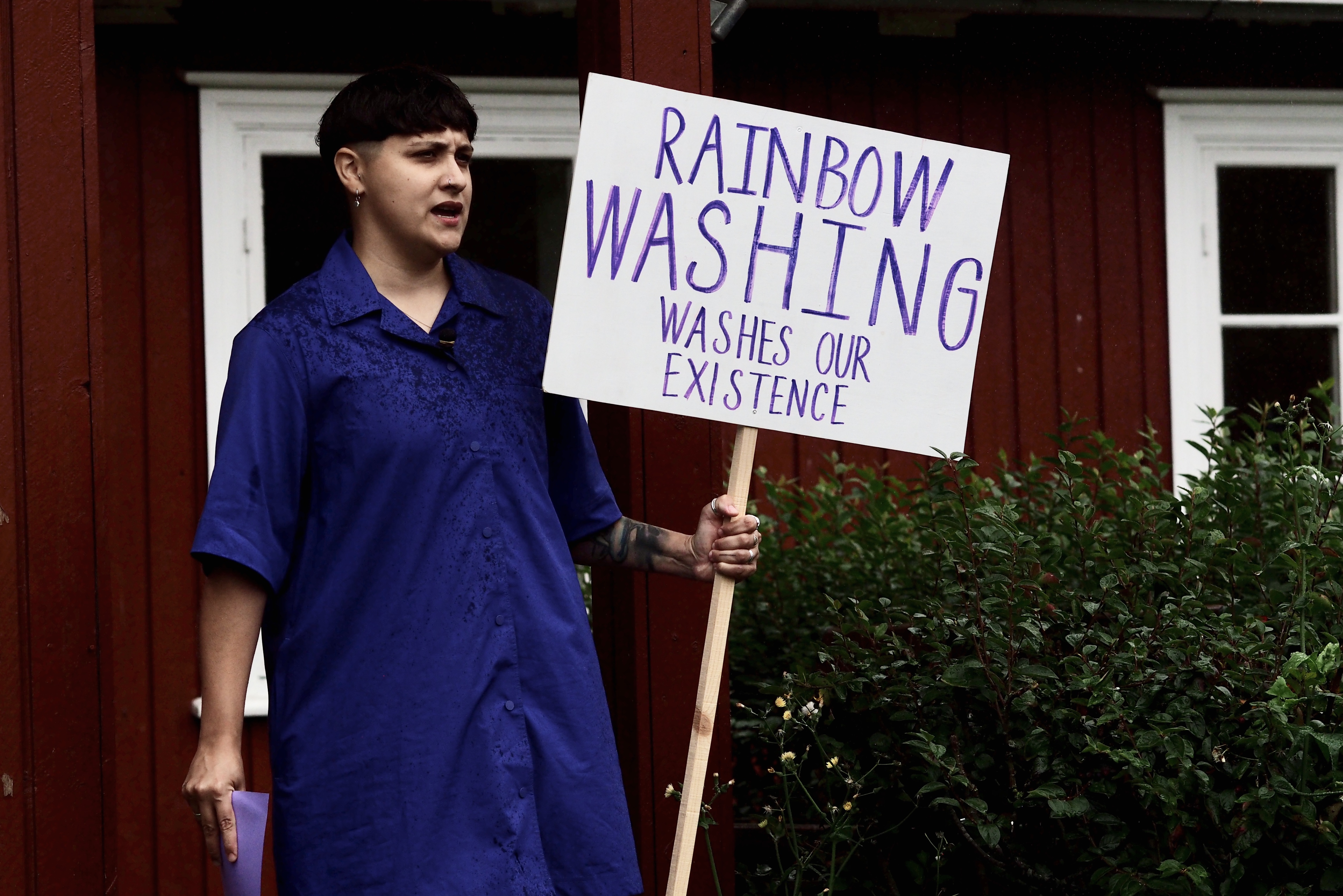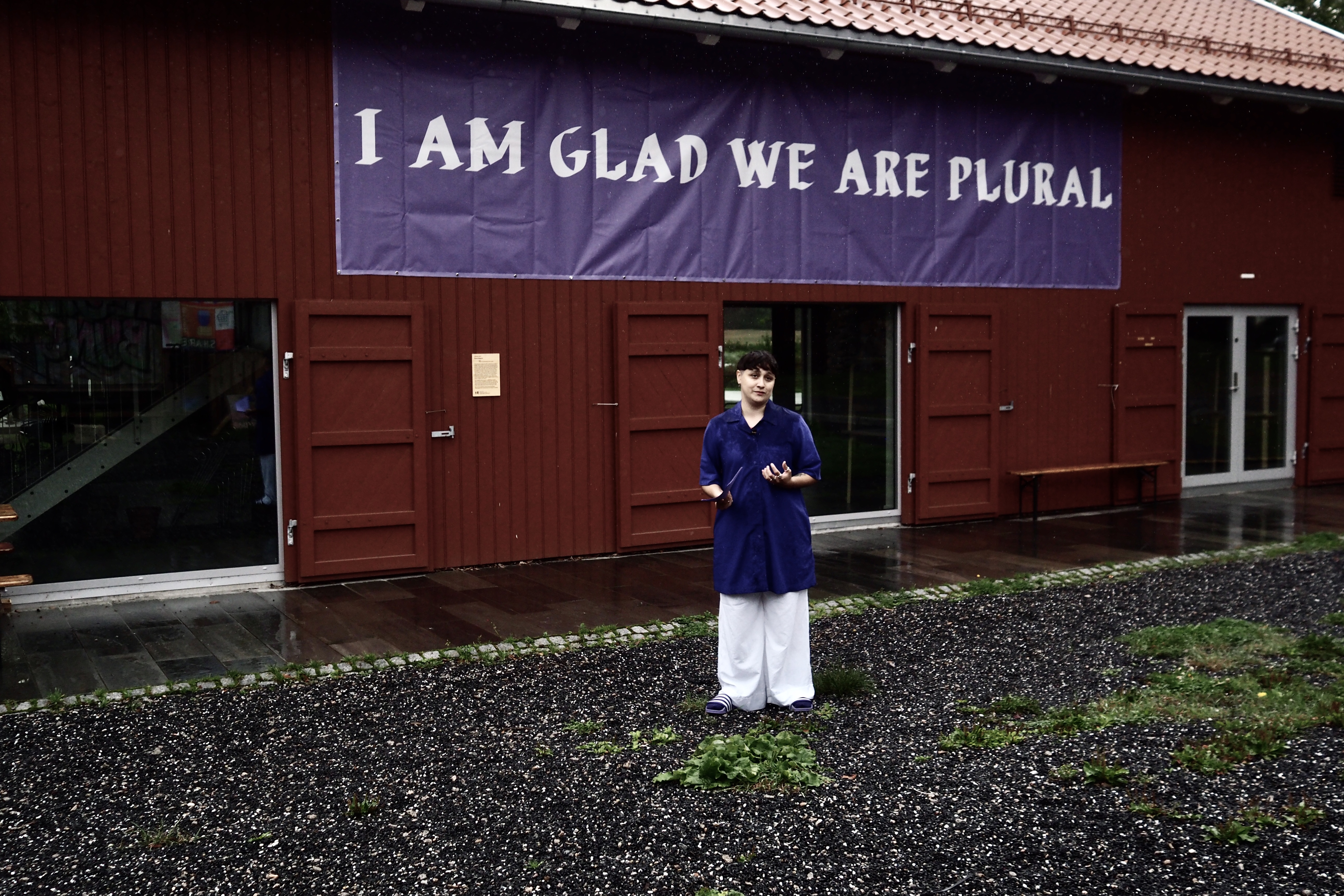 ---
All content by ©2023 Nayara Leite