Homodagene

2022

Billboards, performance (15 min), buttons, 8x2m banner

Documentation photos: Johanne Karlsrud and Nayara Leite

Commissioned by Bergen Kunsthall for the event Cruising Utopia, Homodagene is my response to a photograph found at the Skeivt Arkiv (the Norwegian Queer Archive). Taken in 1983 by an unknown photographer, it depicts a protest during that year's Homodagene (the previous name for Pride Week in Norway) and shows one of the protesters carrying a sign with Jeg er glad jeg er homo (I am glad I am gay) written on it. 40 years after the photo was taken, I propose to raise questions related to intersectionality and to what has changed ever since within the realm of discussions among the LGBTQ+ community. To quote Audre Lorde, "There is no such thing as a single-issue struggle because we do not live single-issue lives."

Homodagene consists of the original photograph and a poem spread on billboards behind Bergen Kunsthall, a 10 min performance, buttons and a banner hanging on Askøy bridge. The performance – which took place on a boat cruise around Bergen and Askøy – also dealt with intersectionality and criticised corporations who use the struggles of the LGBTQ+ community to profit during Pride month. At the end of the performance, I distributed buttons and then invited the audience to go upstairs to see the banner. Both the buttons and the banner contained the quote "I am glad we are plural".

Curator: Nora-Swantje Almes

Producers: Ifrah Hassan Osman, Davone Sirmans, Marthe Serck-Hansen, Lene Anette Johnsen Kolltveit and Vilja Marjatta Kjersheim

Technical producers: Jonas Skarmark and Henrik Tønseth Skauge

Consultancy on the Norwegian translation: Torleif Bay and Erwin Rapiz Navarro

Font: Women's Car Repair Collective

Archival photo: Homodagene in Bergen in 1983. Photographer unknown. LLH Bergen og Hordaland, Skeivt Arkiv

Many thanks to Skeivt Arkiv, Emilie Wright, Kaeto Sweeney, Sofie Hviid Vinther, Tine Adler, Stacy Brafield, Eric Alvin Wangel, Rick Ackerboom and Jay van der Vlist

Made possible with the support by Kulturrådet.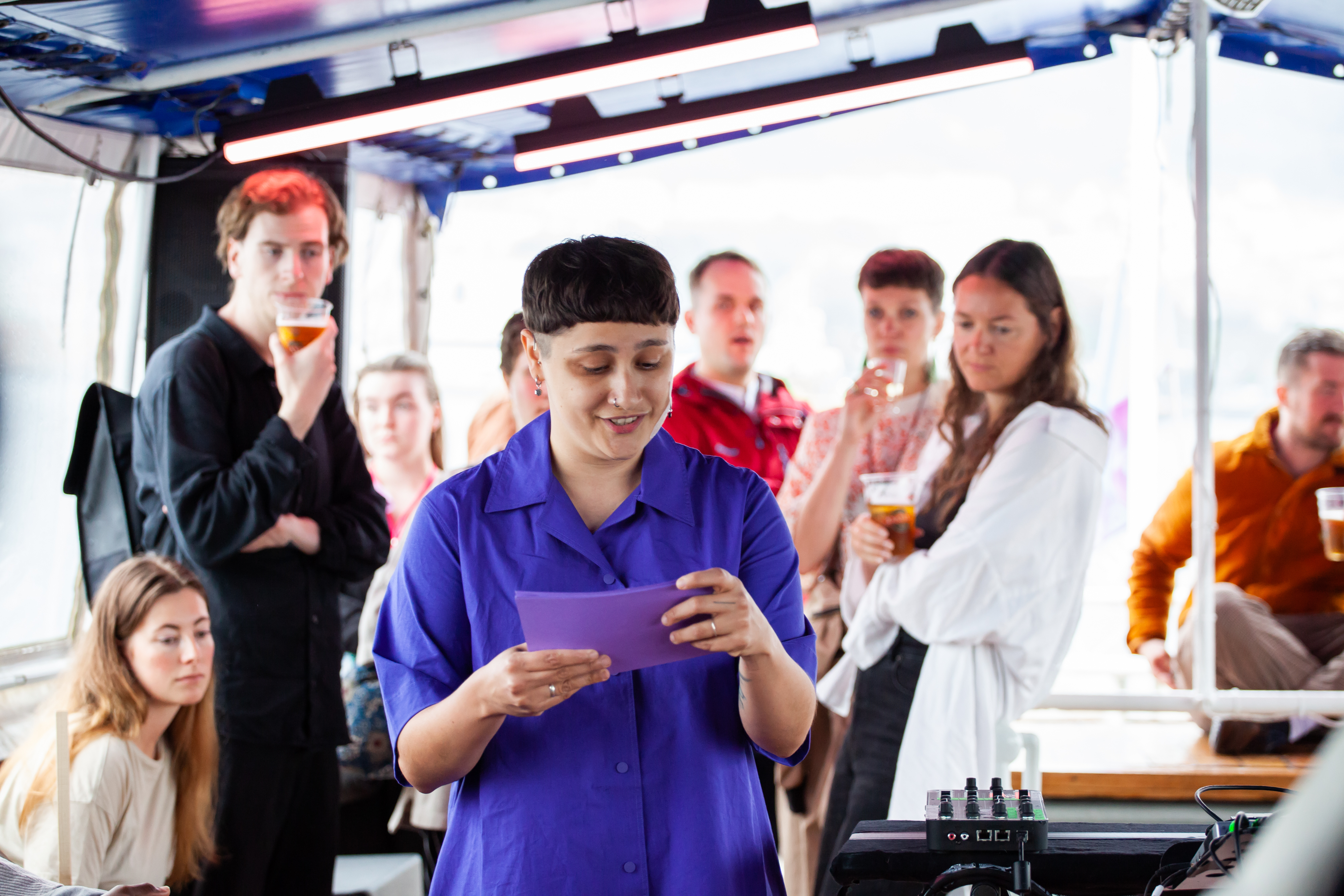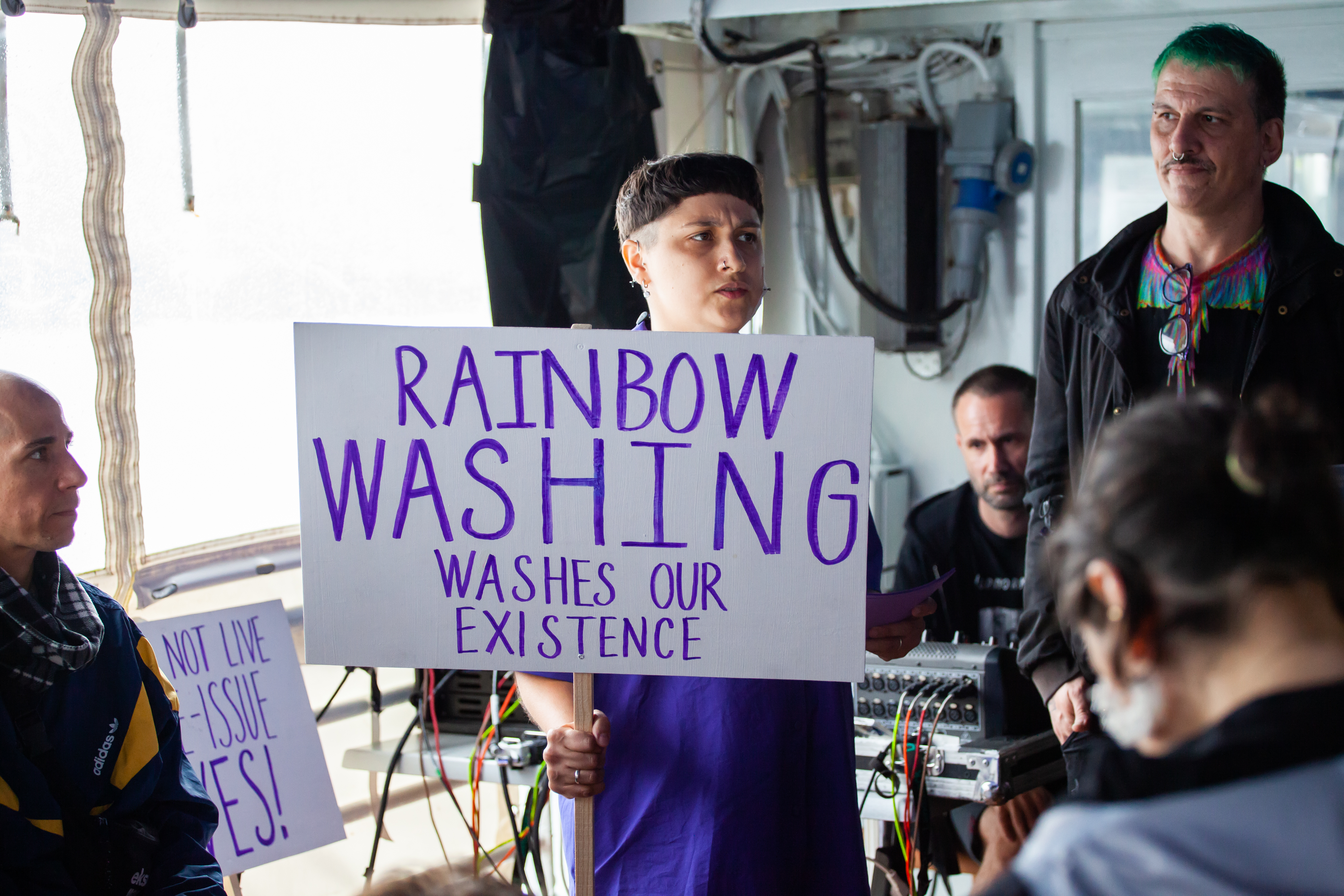 ---
All content by ©2023 Nayara Leite