Scarlet Room of the Nonsensical

2022

Performance (2 hours - Bergen, 15min - Oslo), 4-metre long text, red objects, red outfit

Documentation photos: Camilla Louadah Hermansen and Nayara Leite (Bergen), Thomas Tveter (Oslo)

Scenography and commissioned print on wall: Tine Adler

Scarlet Room of the Nonsensical was presented in April 2022 at the festival PAB Open, organised by Performance Art Bergen.

For the performance, I transformed one of the rooms at Hotel Villa Terminus – where the festival took place – into a room full of red objects. Red symbolising blood, death and pain. Before a joyful country, Brazil became a grieving one as the COVID-19 pandemic hit the country hard. So far, over 650.000 people had lost their lives there, and the person to blame for that is Jair Bolsonaro. Many more people would be vaccinated (and alive) if it wasn't for his efforts to mow down the population.

Since the pandemic started, I have been gathering all the absurdities that Bolsonaro has been saying about it. Like when he said that wearing face masks was a "faggot" thing; and that, after taking the vaccine, women would start growing beards and men would start speaking with effeminate voices. During the performance, I read a 4-metre-long text listing these and other absurdities said by the president. After the reading, the text was placed on the bed and biscuits with the quote "Fora Bolsonaro" (Get Out, Bolsonaro) were given to the audience.

The performance at PAB Open lasted 2 hours, with the reading being repeated every half an hour. A shorter version of this performance was presented at Kunstnerforbundet, in Oslo, as part of Kiyoshi Yamamoto's exhibition Beyond the Fantastic.

This project was supported by Kulturrådet and Bergen Kommune.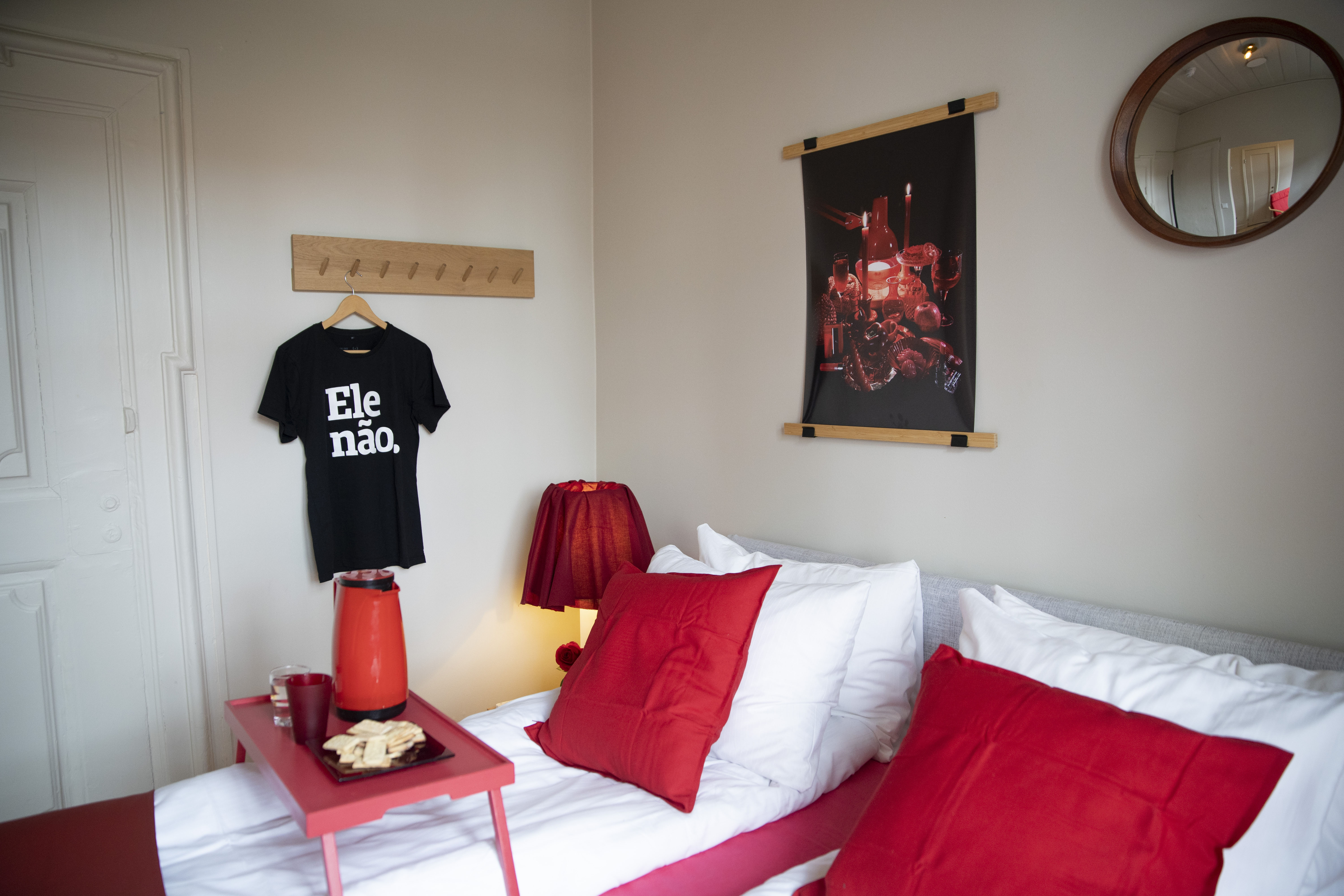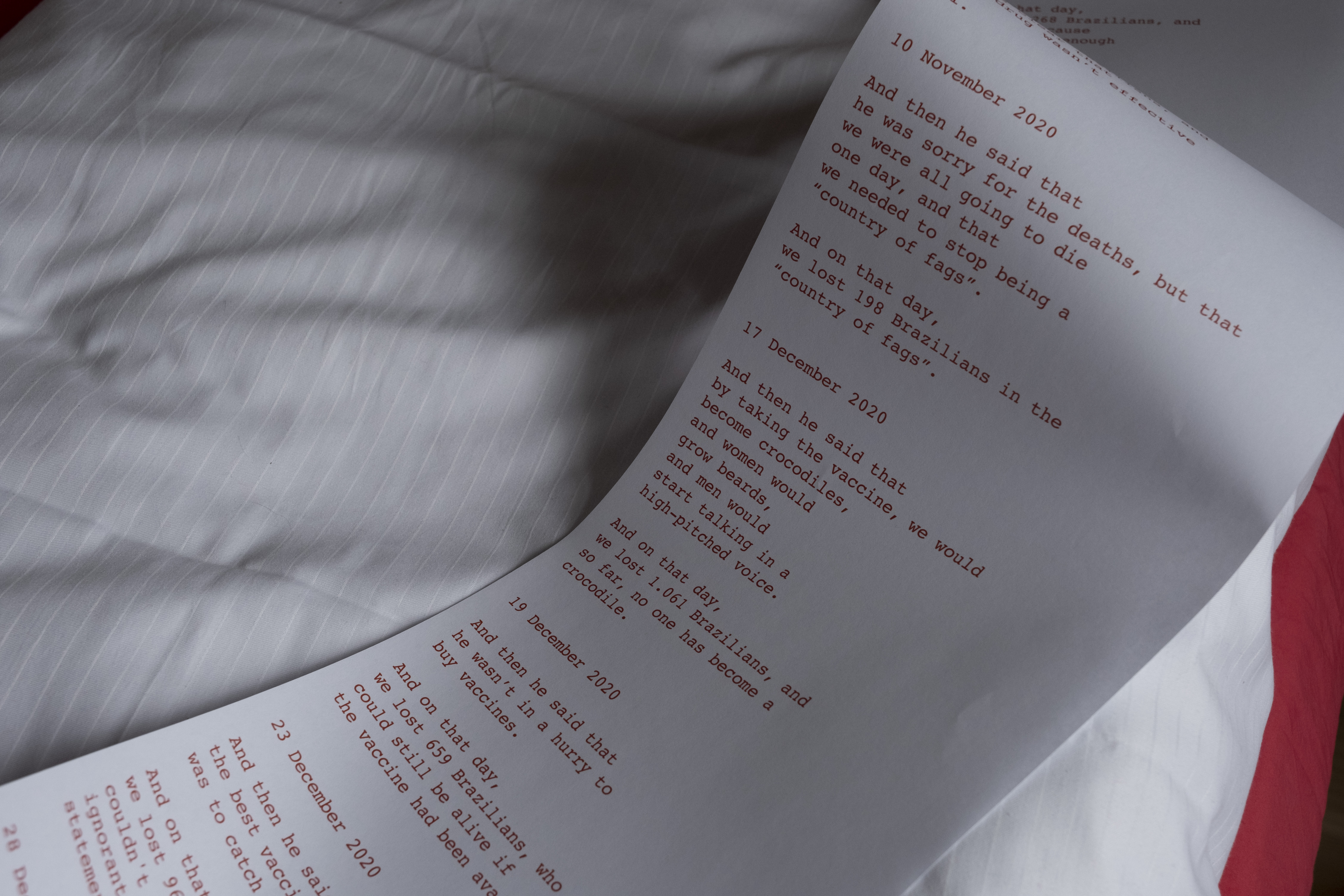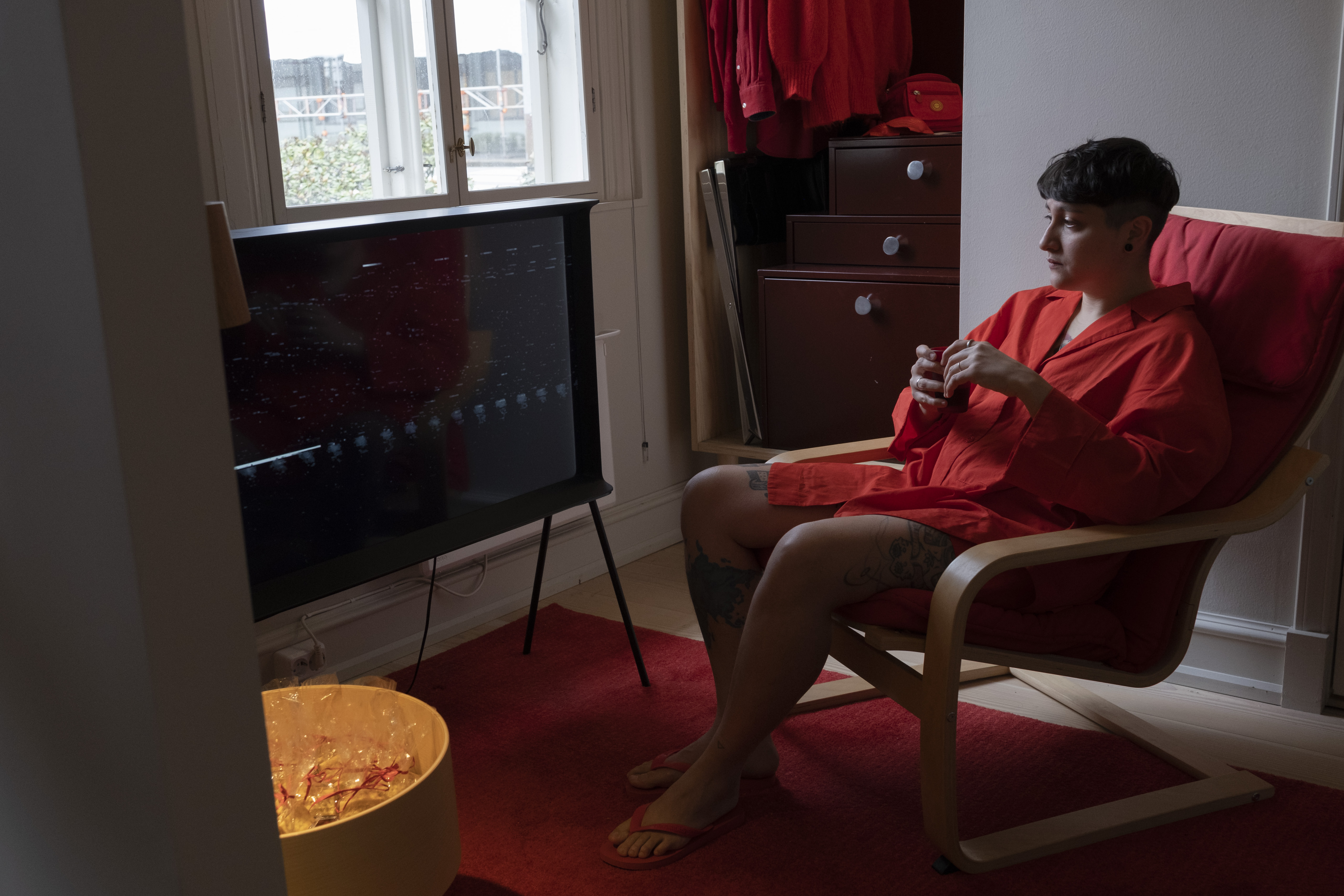 Documentation photos of the performance at Kunstnerforbundet, in Oslo.



---

All content by ©2023 Nayara Leite