Meus Caros Amigos – part I

2019

10 letters, 10 envelopes, 10 gelatine silver prints (10x15cm each), durational performance throughout 10 days (10 min each day)

Analogue photos: Nayara Leite
Documentation photos: Lasse Hieronymus Bo and Nayara Leite

Since the election of the self-proclaimed homophobic president Jair Bolsonaro, I have become more concerned about his actions every day. That's why in April 2019, I started the project Meus Caros Amigos (My Dear Friends), a slow dialogue by mail between me and 10 close friends living in Brazil.

I wrote letters to these friends, asking them questions about the current government, their fears and concerns about being part of the LGBTQ+ community and having a homophobe as president. To accompany the letters, I hand printed black & white photographs that I took in the mountains of Bergen. A durational performance, that took place during the 10 days of the exhibition, was also part of the project: I read one letter, in Portuguese, each day. After the reading, the English translation was placed on the floor. Then the letter and one of the hand printed photographs were put in an envelope and sent to Brazil.

Meus Caros Amigos – part I, exhibited at USF Verftet in Bergen, is the first of a four part-project; the beginning of an exchange of correspondences between Norway and Brazil, between my friends and myself.

The title of the work is a reference to the song Meu Caro Amigo by Chico Buarque and Francis Hime from 1976. The song was addressed to Augusto Boal, a playwright and director who was friends with Buarque and who was living in exile in Portugal during the military dictatorship in Brazil. Boal kept asking Buarque for news from home. Since letters were one of the censorship targets of the dictatorial regime, Buarque sent a tape with this song via Boal's mother. Being far from my home country I, like Boal, need some news from home.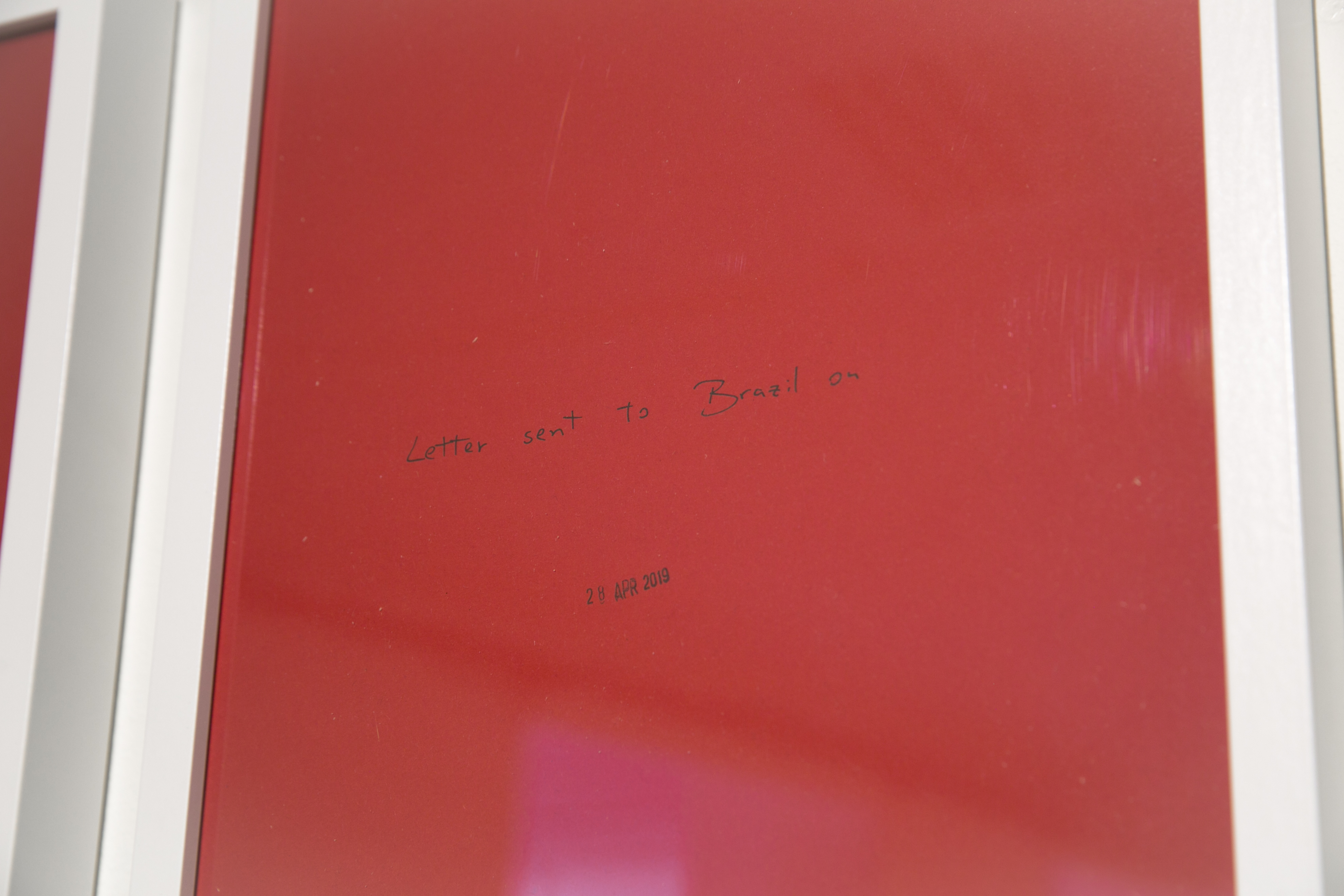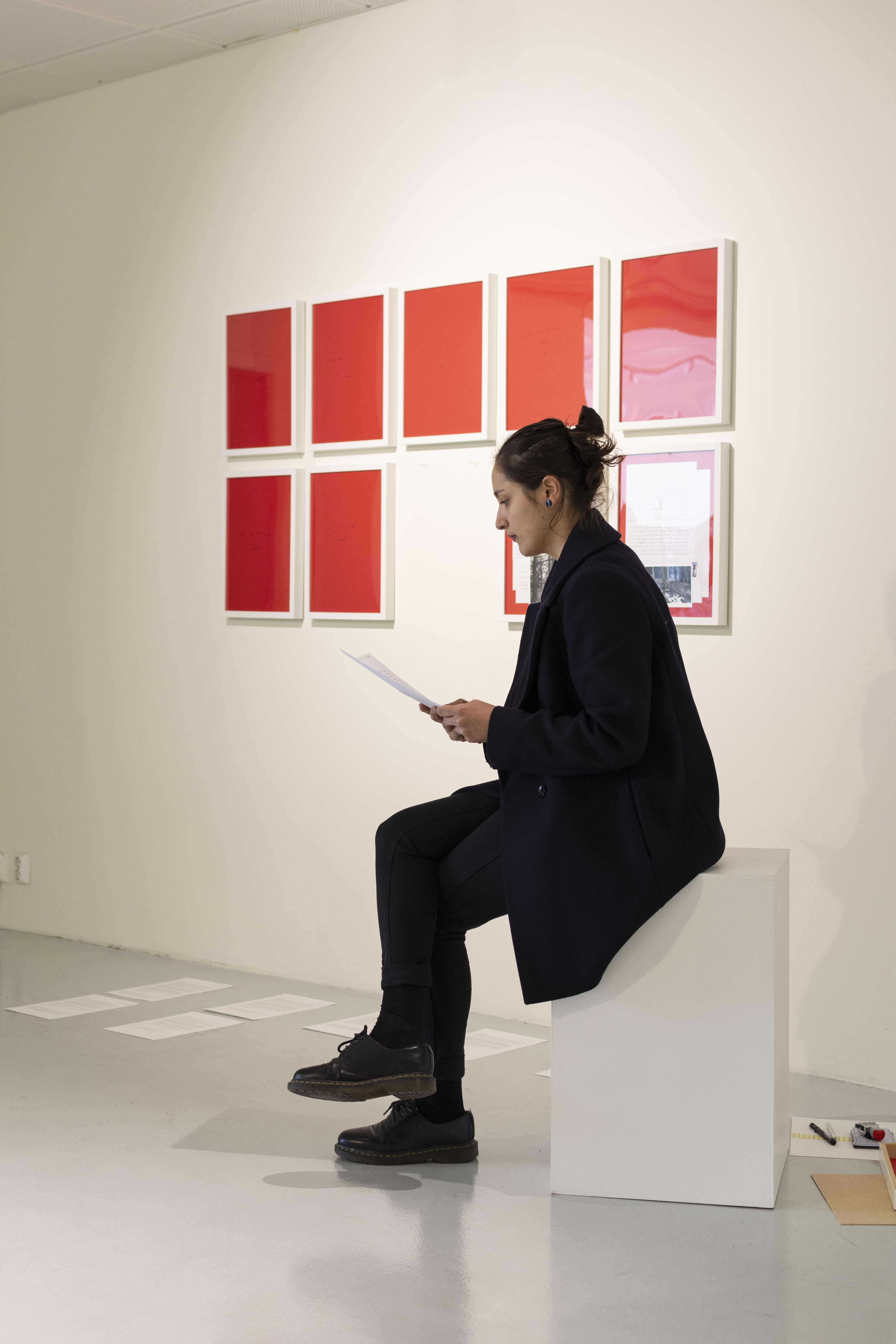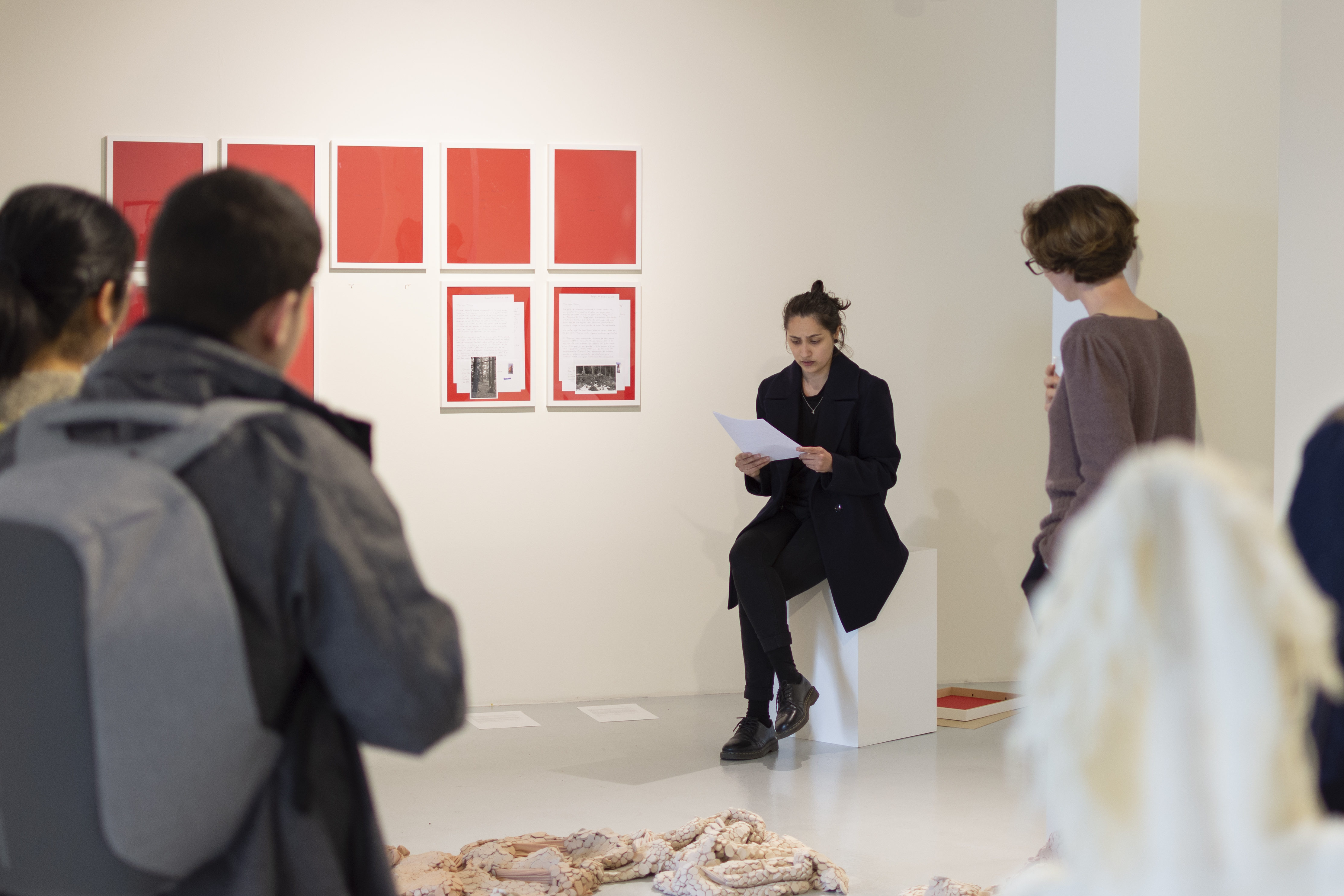 ---
All content by ©2023 Nayara Leite